In This Is Your Mind on Plants (Penguin Books), Michael Pollan dives deep into three plant drugs – opium, caffeine, and mescaline – and our thinking about them. Treating them as drugs, whether licit or illicit, is one of the least interesting things you can say about them, he argues, for when we take them into our bodies and let them change our minds, we are engaging with nature in one of the most profound ways we can. Joining him to moderate is Karen Koffler, M.D., Osher Center for Integrative Health at the University of Miami Miller School of Medicine.
This is a ticketed event that includes either This Is Your Mind on Plants or How to Change Your Mind: What the New Science of Psychedelics Teaches Us About Consciousness, Dying, Addiction, Depression, and Transcendence ($25); ticket holders may purchase one additional companion ticket ($15) that will not include a book.
Tickets on sale Monday, October 17, 2022
Each Evenings With ticket includes a FREE pass to the weekend Street Fair, where you'll find literary events, live music, children's activities, booksellers, local artisans, and gourmet delights!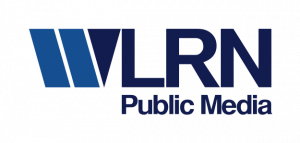 is an official sponsor of the 2022 Evenings With program.
Sponsored by